Charlotte Millright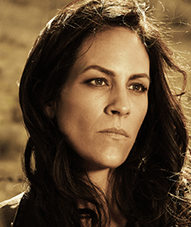 Family members
Unnamed Husband (Deceased), Unamed Ex Step Daughter
Charlotte Millright, is a wealthy widow whose rancher husband suffered a myocardial infarction on the Mexican side of the border and died back in El Paso. Shocking secrets about his cross-border activities quickly come to light as Detectives Ruiz and Cross' investigation commences.[1]
Background
Edit
Relationships
Edit
Memorable Quotes
Edit
References
Edit
Ad blocker interference detected!
Wikia is a free-to-use site that makes money from advertising. We have a modified experience for viewers using ad blockers

Wikia is not accessible if you've made further modifications. Remove the custom ad blocker rule(s) and the page will load as expected.